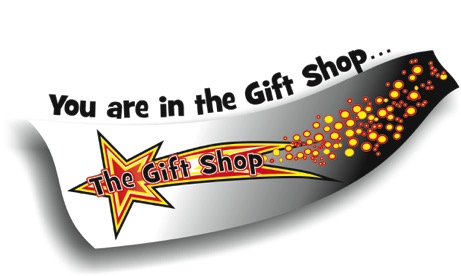 STOP PRESS
LOVELY SCREEN PRINTED TEE SHIRTS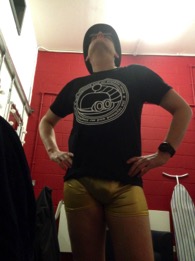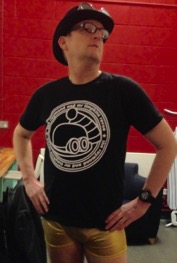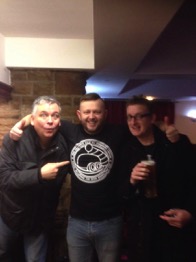 New t shirts - Only £10 including p and p. Imagine looking this good. Can you imagine that?
Can you? Stony could and here he is proudly showing of his newest wardrobe sensation.

The tee shirt. Only £8.00! (plus £2.00 for a bit of p and p.


Look. It's the old new logo. Stylish and subtle. Can be a small 4" version on the left breast or larger at 8" and emblazoned right across that all important "titty" area. Please express your preference. All sizes are approximate and most likely will be largely ignored. Also available in opposite colour way, on a black or white shirt as you prefer.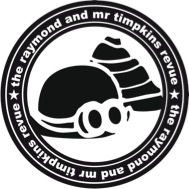 All made by the caring, if sometimes inattentive hand of raymond himself,(other than the new large logo style available in large size only). Please be aware some variations may well be apparent in your garment. That's art for you!

Modelled here, quite beautifully I think, by the lovely Mick 'Smashy' McGrane. (He's the one that's not Rihanna). Simon 'isn't it bedtime yet?' Randall. John Moloney, 'founder of the 'Comics comic awards', being pointed at by Mick Ferry 'winner of the 'Comics comic awards'.

Mr Brendan Dempsey, he of 'Mr Mullaney' fame, stands erect, chest out, stomach out, defiantly proud of his side board nick-nacks.

And look who it isn't... It isn't a great many people but it is Roger Monkhouse, most eloquent and marvellous of stand ups. Jen, proves that even a raymond and mr timpkins shirt can be most fetching while Phil Dinsdale, appears to have lost his wiping up cloth. He is a terrible flicker of the unguarded buttock when armed!

New arrival Mick Ferry, he liked John Moloneys shirt so much, he insisted on receiving his very own. Here he is, showing off his shapely pins as well as his new shirt. Zoe Lyons and her missus, Cindy looking hot in the new design. Nick-nacks featuring a massive horn! Fine modelling work. If that doesn't tempt you to splash out a small amount for your very own, nothing will.
...and finally though only for the time being, come on you silly fools and buy a tee shirt, the newly be-shirted Thackers. They are enthusiastic followers of the ridiculous but lovely with it.

Please note, the first four of our glamorous models top line are sporting the standard shirt whilst at the bottom is the negative, and I think slightly punkier feel shirt. Zoe and Cindy sport the new logo whilst the Thackers model the more unobtrusive, on the breast, logo. Mrs Piri looking hot in her shirt as does little Amy in hers. Shame about the bookends!

Please express a preference as to short style if you have one.

You too could look this good!