Right then. We have been to some real horrors recently and as grateful as we are for
the work, we would enjoy it more, as would your guests, if a few simple rules could be
followed. This infographic is for you if you're having a wedding, a birthday party, a
crime world clan gathering or simply want a night of amusement prior to a 20th
anniversary high school reunion murder fest. These rules work for all entertainment
but particularly for us. Being visual, punters have to be able to see what we're up to.

Happy to discuss all and any questions that might come up.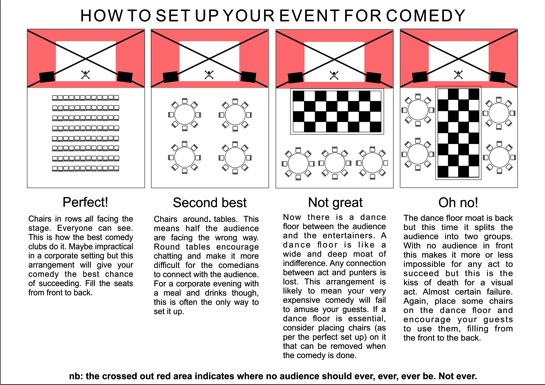 PS Raffle after comedy never before. Kills it stone dead. Definitely definitely definitely
not just before the closing act.